HOW DO BIRDS HEAR?
Birds do not have an external pinna like humans, i.e. you cannot see their 'ears' unless you lift their feathers.
They can, however, hear and their inner ear is quite similar to that of humans. And like humans, they do not perceive ultrasound.
The illustration below shows which frequencies are audible to birds.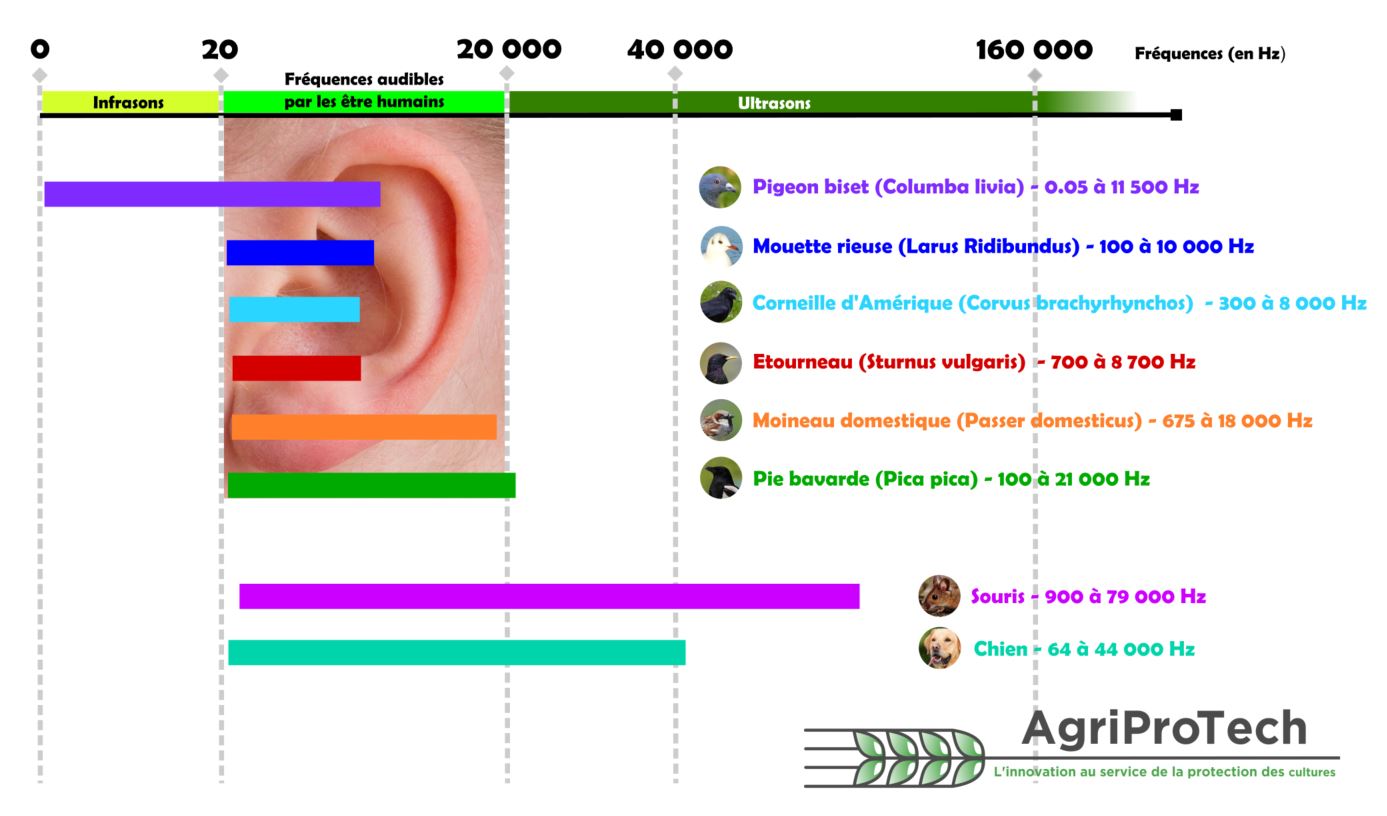 For the human ear, sounds between 20 and 400 Hz are called "low-pitched", frequencies between 400 and 2,000 Hz are called "mid-range" and signals between 2,000 and 20,000 Hz are called "high-pitched".
 "Avian hearing encompasses a narrower range of frequencies than human hearing; within that range, avian hearing is less sensitive than human hearing. Buds cannot hear ultrasound (>20,000 Hz), but some can hear infrasound (<20 Hz)."
Source: Beason, Robert C. (2004) What can birds hear?
BUT THEN, ARE ULTRASONIC SCARECROWS EFFECTIVE?
Therefore, commercially available ultrasonic devices are not effective in keeping birds away. Some insects and rodents can be disturbed by ultrasonic transmitters, but birds are not sensitive to them.
Only the use of signals that can be heard by humans can disturb them or drive them away. But be careful not to disturb your neighbours!
More information on how to limit the noise of an acoustic repellent here !
AVITRAC® BIRD REPELLERS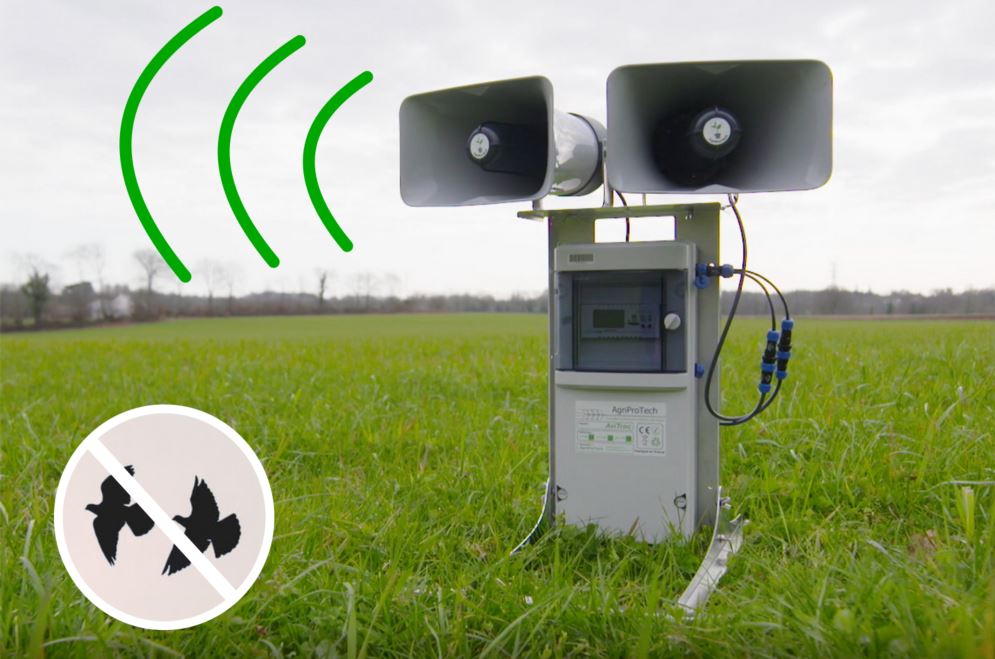 AviTrac® bird repellers are effective in deterring :
Crows

Jackdaws

Gulls

Seagulls

Wood pigeons

Starlings
They use sound signals, up to 120 decibels:
Distress calls from target birds

Birds of prey calls

Synthetic signals
Do you have any other questions? Ask in the comments below!